5 minutes with Kbsa
June 2nd 2023
The Kitchen, Bathroom, Bedroom Specialist Organisation (Kbsa) are a not for profit trade association which was established in 1978.  We sat down with Office Manager Dawn Harlow and Communications Officer Hannah Fowler for 5 minutes to find out more about Kbsa…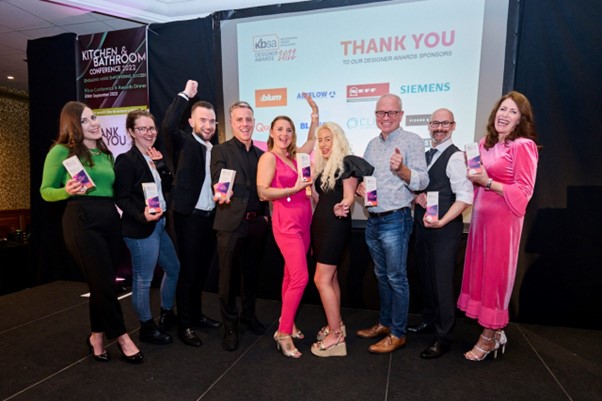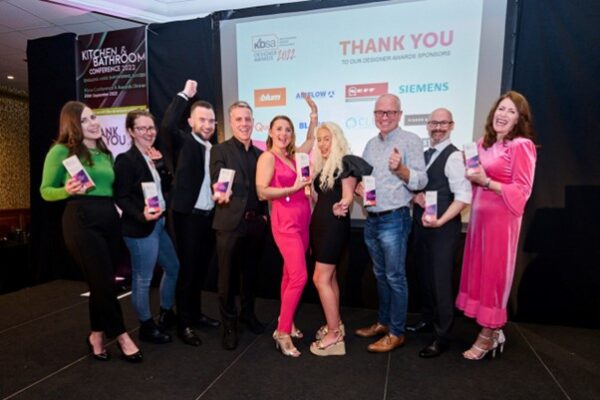 Winners of the Designer Awards at the Kbsa Annual Conference 2022
Tell us more about Kbsa…
Our board members are volunteers who are all retailers with their own businesses who are passionate about the industry.  Our mission is to protect, promote and support independent kitchen, bathroom & bedroom specialist retailers.  We're dedicated to setting standards and influencing policy to ensure our members can continue providing high quality products and services to their customers.
Why did you join Kbsa?
Dawn:  I worked for a business that had a long-established relationship with Kbsa prior to taking this role in 2009.
Hannah:  Kbsa offered me an opportunity for which utilises my social media skills and to take on a whole project that I can own.  Also, I like the fact that it's a brand new role which I can make my own.
What are you working on at the moment?
Our annual conference, which will be held at the Belfry Hotel & Resort, Sutton Coldfield in September.  We're presently finalising the agenda, we've announced the guest speakers and opened up for bookings.  We're expecting 200 delegates representing businesses from across the UK.
What do you like about Mansfield Innovation Centre?
The team are all very friendly and it's great to have a café on site too.  The refurbished areas also look really good!
What are your ambitions for the future of Kbsa?
We want to be the only voice for the kitchen, bathroom & bedroom industry for advice, protection & support.  Our aim is to grow the association through increased membership, which will enable us to offer more benefits and better deals to our members.  We would also like to address the current skills gap by attracting more young people into the industry.
Tell us about you…
Dawn:  I love to travel – I've recently got back from Scotland having climbed half way up Ben Nevis! My next trip is Bruges but I've also enjoyed Iceland, the Maldives, Rome and Barcelona.  Canada and Japan are on my wish list.
Hannah: I'm an outdoor person -I have an allotment with ducks and chickens!  In 2022 I climbed Snowdon (to the top!) and hiked a marathon along the Norfolk coast.
More
July 20th 2023
Mansfields new look
A big thanks to local sign makers Judson Signs who have completed our refresh with new internal and external signage throughout Mansfield Innovation Centre.
June 28th 2023
5 minutes with Enable Life
We spent 5 minutes with Sam from Enable Life, a unique insurance broker firm, to find out more about her and her business.
May 3rd 2022
Mansfield Innovation Centre makes the Mansfield&Ashfield 2020 Business Awards Final!