Dalcour Maclaren a Mansfield IC growing business case study
May 5th 2019
Dalcour Maclaren are specialist Chartered Surveyors and consultants to the utility and infrastructure sector.  With a head office in Oxfordshire and 8 offices across the UK, they expanded their operation into Nottinghamshire by opening the Mansfield office in 2017.  We talked to Associate Director, Ed Higson about how Dalcour Maclaren are finding life at Mansfield Innovation Centre.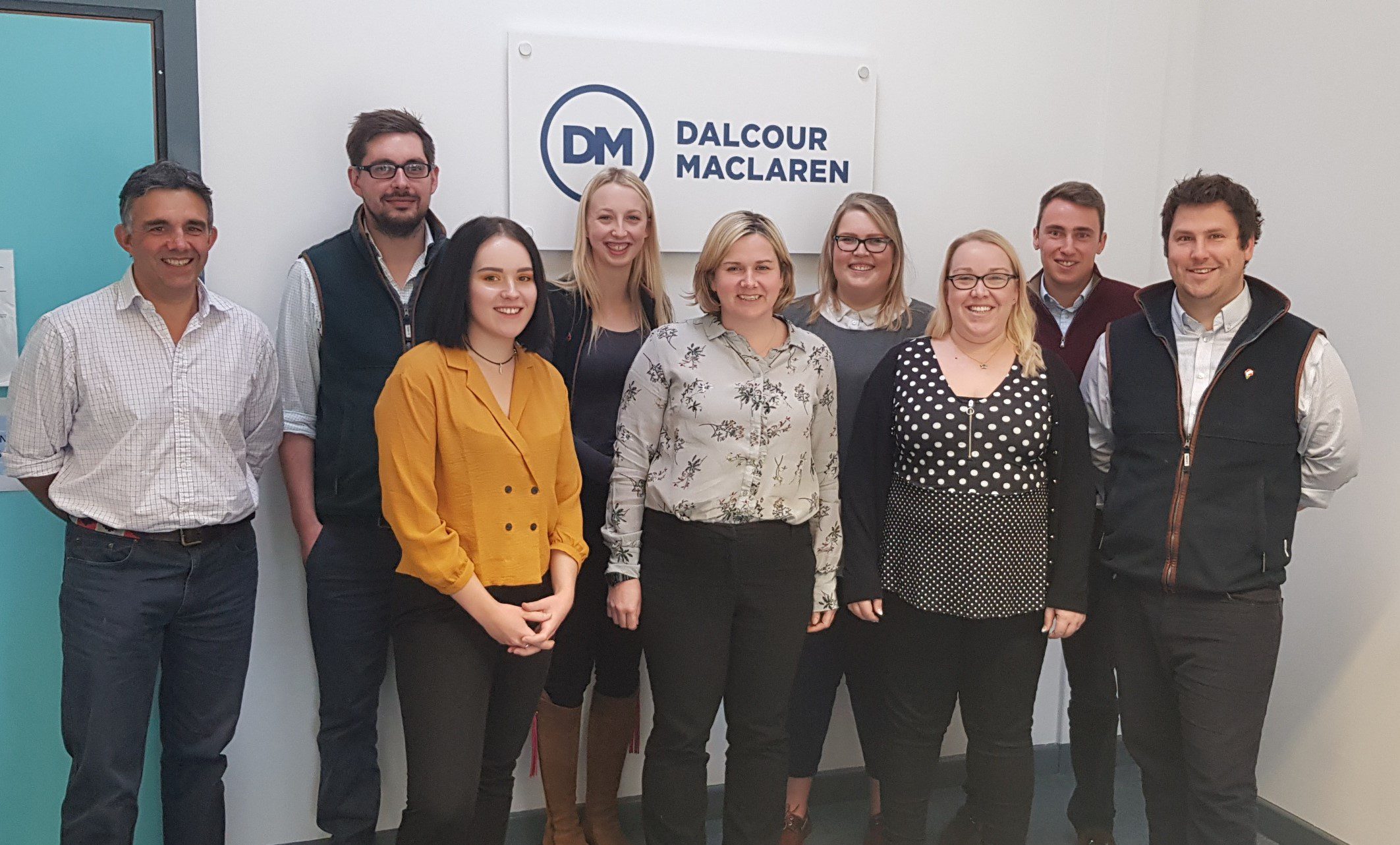 Why did you decide on your chosen career?
I studied rural enterprise and land management, which leads naturally into a career as a rural Chartered Surveyor. I stumbled across the specialism that I am now working in, but I am glad I did – I get a real buzz when working for the clients we support.
What do you like about Mansfield IC?
It's a really great flexible space, which has supported Dalcour Maclaren's growth to date.  Being able to move to different sized offices to accommodate our ongoing growth, without having to changing our address and all the upheaval that comes with that has been a major plus for us.  Mansfield IC also offers great support to start-up businesses.
What are you working on at the moment?
There is currently a lot of work coming into the office, and Dalcour Maclaren have been lucky enough to be instructed on one of the largest offshore wind farms in the UK when complete.  The office also continues to support 2 large framework contracts within the utility & infrastructure sectors.
What projects / ambitions do you have for the future of your business?
Our new website, which was launched late in 2018 demonstrates the range of specialisms across the whole company – positioning Dalcour Maclaren as a one-stop shop for existing and prospective clients.  In under 2 years, we have grown the Mansfield IC office from a single person to a team of 9 and we anticipate that growth could continue at this same rate.
More Case Studies
November 22nd 2023
Mansfield Innovation Centre completes refurbishment
On Tuesday 21st November 2023, we welcomed customers and partners to celebrate the completion of our refurbishment and rebranding project after 9 months of work.
November 17th 2023
Getting to know 3D Lasertec
We got the opportunity to speak with MD of our longest occupying customer 3D Lasertec, Wayne Kilford, about his business, as well as their history at Mansfield Innovation Centre.
October 27th 2023
5 minutes with Staff for Education
Recently we have had the opportunity to talk with Louise Hamby, Managing Director of our new family member, Staff for Education. We discussed with them their business and their experience at Mansfield Innovation Centre.