Business Venue of the Year is committed to keeping you safe
June 17th 2020
The Nottinghamshire 'Business Venue of the Year' has been working non stop throughout the COVID-19 pandemic to support all its businesses.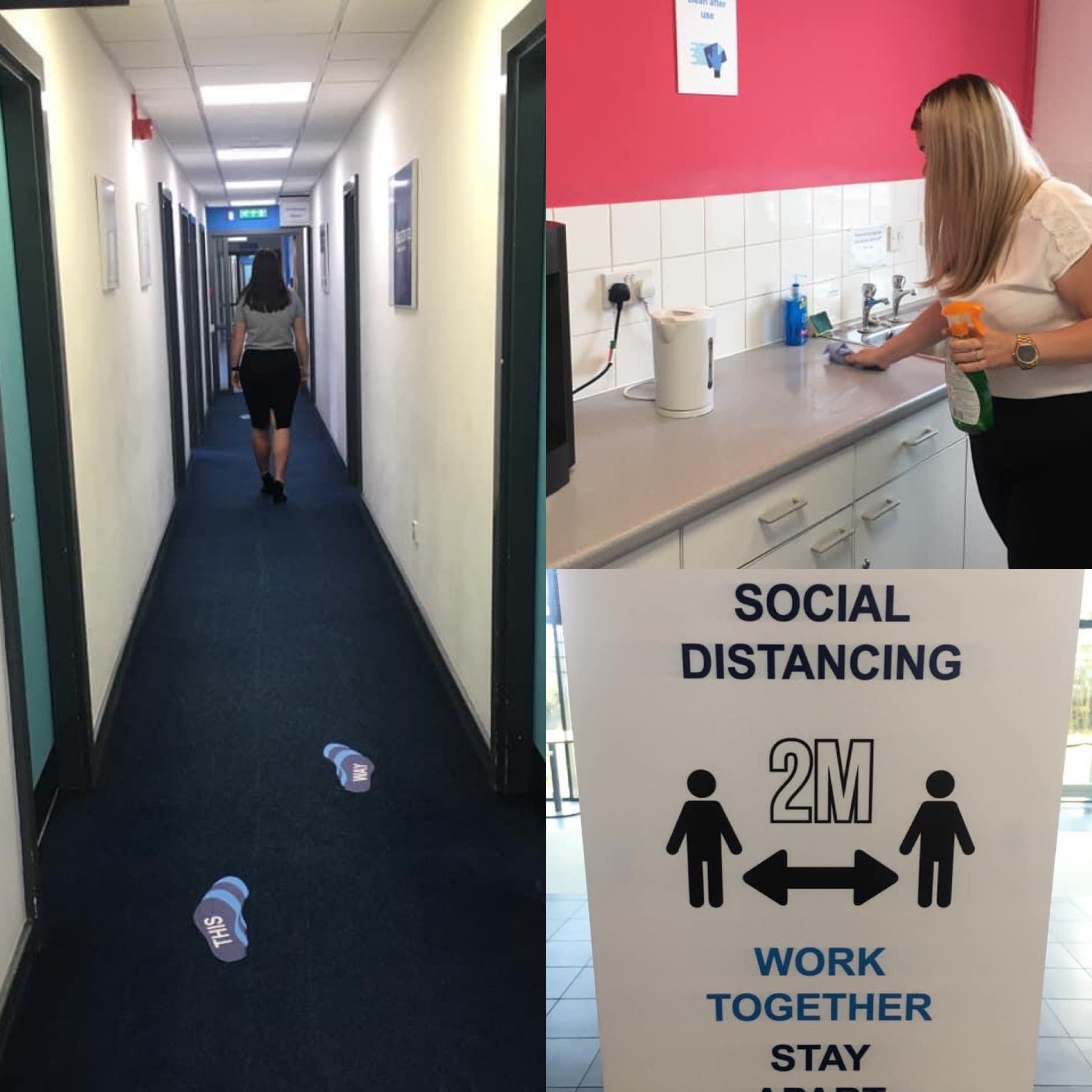 Oxford Innovation and Mansfield Innovation Centre have been working hard to keep the Centre operational and accessible, whilst maintaining a safe environment for our staff and customers. A detailed risk assessment has been carried out and any necessary measures to ensure a safe working environment for all staff and customers has been implemented.
Our detailed risk assessment can be found here.
Such changes include a one way system around the centre to ensure social distancing at all times, appropriate signage throughout, extra sanitizer stations provided throughout, antibacterial wipes and spray provided in all kitchen areas and many more.
We will keep this status under review as further guidance is provided by HM Government. In the meantime, we realise this is a difficult time for our customers and that there are many challenges still to overcome. To this end we have set up a 'Business Support Hotline'; this can be accessed by emailing oibizsupport@oxin.co.uk or calling 01865 261 500.
This service is available to all OI Innovation Centre customers throughout the working week (8.30am – 5.30pm Monday to Friday) and will be staffed by one of our Innovation Directors. We want to provide the critical guidance necessary at this time, and signpost as much information as possible on the government support available.
Managed by Oxford Innovation, Mansfield IC provides a base to more than 50 growing businesses. The Oakham Business Park site boasts 36 self-contained offices and five workshop units ranging from 144 sq ft to 1,200 sq ft as well as meeting and conference facilities, tailored business support, a café and children's nursery.
Find out more about Mansfield IC workspace here and our growing community here.
More Case Studies
November 22nd 2023
Mansfield Innovation Centre completes refurbishment
On Tuesday 21st November 2023, we welcomed customers and partners to celebrate the completion of our refurbishment and rebranding project after 9 months of work.
November 17th 2023
Getting to know 3D Lasertec
We got the opportunity to speak with MD of our longest occupying customer 3D Lasertec, Wayne Kilford, about his business, as well as their history at Mansfield Innovation Centre.
October 27th 2023
5 minutes with Staff for Education
Recently we have had the opportunity to talk with Louise Hamby, Managing Director of our new family member, Staff for Education. We discussed with them their business and their experience at Mansfield Innovation Centre.