Spotlight on Towergate
September 25th 2023
Towergate Health and Protection are an award-winning independent intermediary specialising in health & wellbeing and protection.  We took time out with Team Manager Di Richards to find out more about them: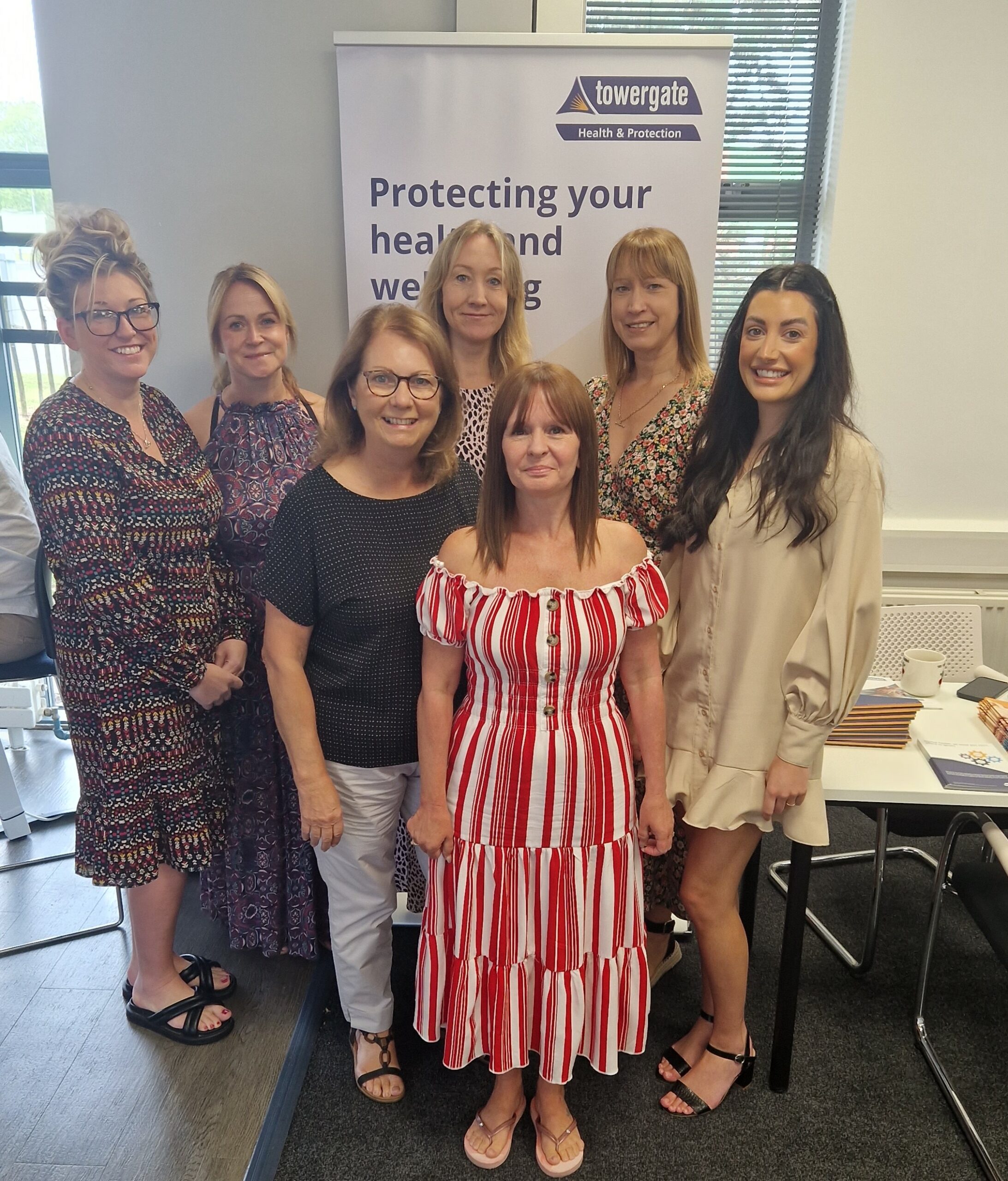 Tell us more about Towergate Health & Protection…
Towergate are part of the worldwide Ardonagh Group and are one of the largest providers of SME health, wellbeing and protection solutions in the UK.  With a huge network of integrated offices across the UK, we have the benefit of being a local office with the power of a large and influential buying entity.
As an independent intermediary, we'll explore the whole of market to source the best products and providers to meet our customers' needs.  We have a strong relationship with big household names along with many smaller providers, all offering excellent products and services to give our customers a wide range of options.
Our customers always come first!  We believe in building genuine relationships, we'll have a conversation and talk any issues through to find out how we can best support them.   We provide impartial, accurate and innovative guidance and work with our customers to help them understand and navigate the various programmes and cost options available.
What are you working on at the moment?
Employers are benefitting from improving the health of the people that work for them.  There is a growing body of evidence which shows the financial benefits enjoyed by businesses that form a health and wellbeing strategy and implement a plan to achieve the strategy's goals.
A working health and wellbeing strategy can reduce sickness absence, demonstrate an employer's duty of care, improve productivity and reduce staff turnover, but the overarching aim should be to improve the health and wellbeing of the company's employees.
If that sounds scary and "too corporate for me" then be assured that we recognise the importance of accessible health and wellbeing solutions for all – "real world" solutions, for example helping employees to easily access GP & dental appointments.  No business is too small to consider this; we work with the whole SME range, looking for affordable and sustainable solutions to allow them to meet the challenges within their businesses.
What do you like about Mansfield Innovation Centre?
A supportive and friendly management team who go out of their way to build a community atmosphere. Good facilities, the best café – those bacon butties!, free parking and easily accessible for staff and visitors.
What are your ambitions for the future of Towergate Health & Protection?
Our ambition is to be the first choice provider of private healthcare and wellbeing solutions for all.
Tell us about you…
We are a small team of (slightly crazy) ladies who genuinely enjoy what we do and working together. Currently juggling and supporting each other through families on school holidays, pets, a house move, a house renovation, Chloe's first home purchase, teenagers on the rampage in Cornwall and life in general! We look forward to talking to you.
More Case Studies
November 22nd 2023
Mansfield Innovation Centre completes refurbishment
On Tuesday 21st November 2023, we welcomed customers and partners to celebrate the completion of our refurbishment and rebranding project after 9 months of work.
November 17th 2023
Getting to know 3D Lasertec
We got the opportunity to speak with MD of our longest occupying customer 3D Lasertec, Wayne Kilford, about his business, as well as their history at Mansfield Innovation Centre.
October 27th 2023
5 minutes with Staff for Education
Recently we have had the opportunity to talk with Louise Hamby, Managing Director of our new family member, Staff for Education. We discussed with them their business and their experience at Mansfield Innovation Centre.