5 minutes with Quick By Design
October 12th 2023
Quick By Design is a full-service digital marketing agency that helps growing businesses of all sizes reach larger audiences with the aim to help the grow further and achieve more. Today we were fortunate enough to catch up with their Co-Director, Dan Bullock, to discuss them, their experience at Mansfield Innovation Centre, and their ambitions for the future.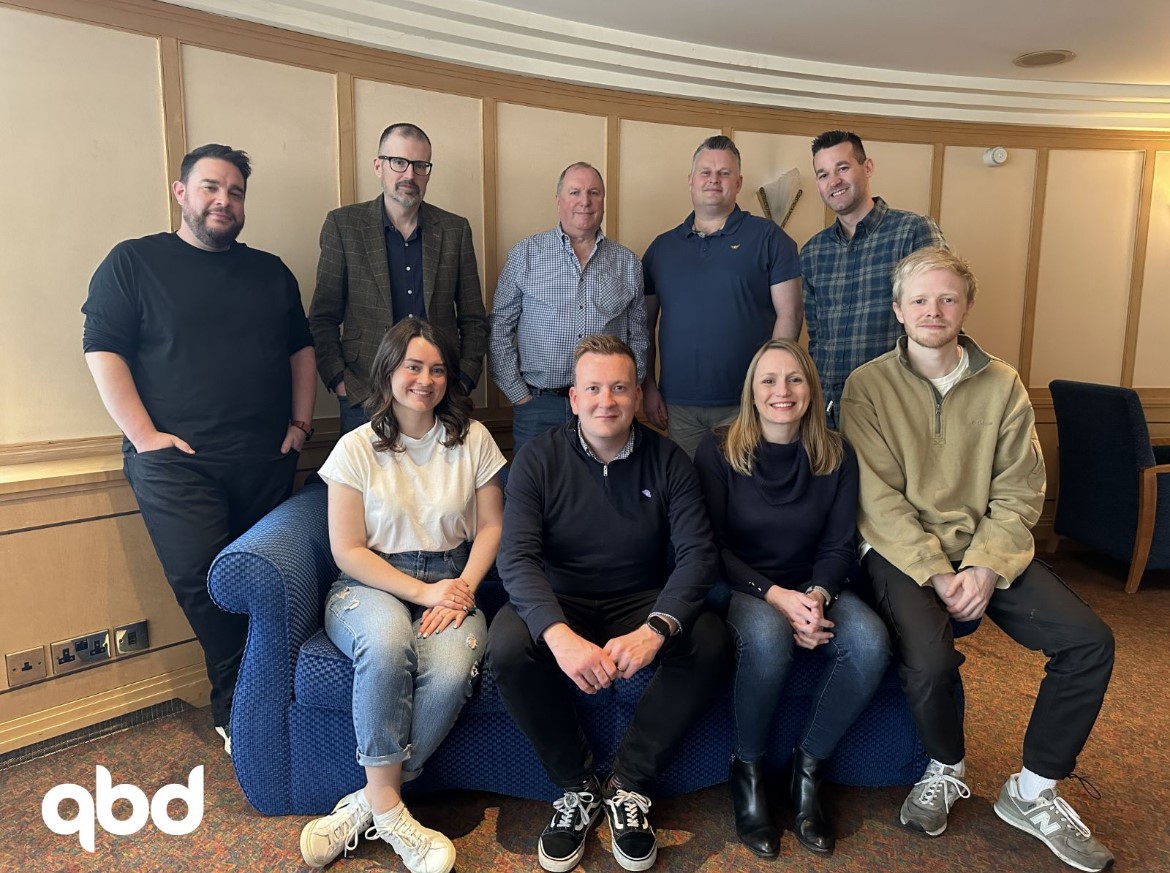 What is your name and the name of your business?
My name is Dan Bullock, and my business is called Quick By Design, also known as QBD.
Can you tell me a bit about yourself?
I run the company with my partner Paul Dyer, we've been running it for just over 5 years but I've been involved in the business for nearly 15 years. I have a big passion in supporting businesses grow their own businesses, and I think what's really exciting for me with our journey at QBD is that we're in a space that's very exciting but a lot of people are quite scared or don't know a lot about our area so I really enjoy seeing businesses that have a really good idea but are struggling with a certain area in digital marketing and we can come in and help support that. The way we position ourselves is very involved, we are a part of their team, so we don't just do the services and raise an invoice – we're much more involved and integrated into their team.
What does your business do?
We are a digital marketing agency, we design and build websites and then offer a wide range of online services including paid advertising, SEO work, and other similar services.
What's your role in the business?
I am Co-Director, working with my business partner Paul Dyer.
Do you like working for your business?
Yes, I definitely do! I really enjoy it. I progressed from Junior Designer and since then I've worked all the way up , enjoying the journey, with gaining the opportunity to buy into the business about 5 and a half years ago – which has been equally enjoyable, save for the expected wobble during the Covid-19 pandemic.
What is your history at Mansfield Innovation Centre?
One of the businesses we had acquired in our growth plan was an associate member at Mansfield, so we were in the background for a couple of years, but a big part of our business plan and model of growing over the next few years is to get some strategic alliances in certain places, and we looked at what we already had in place and the Mansfield Innovation Centre office was ideal for us. We've been attending more events, we've been a key part in providing some training here, and just being more present and involved, keeping up with networking in the area.
How long have you been part of the community?
I believe it's been just over 4 years, but like I said we've been more active in the last 18 months or so than any other period prior.
What aspect of the centre do you enjoy the most?
I think it's being part of something that's quite vibrant and active. There are running events, doing training, you can come and attend them or you can have the opportunity of running them so think it's a really good way for us to be visible and prominent in the local area.
Do you take advantage of our business support services?
Yeah, very much so. We have regular meetings with David just looking at what the business offers and also some of the areas of our business that can benefit from some of the services that are available.
Are you aware of our virtual office membership?
We do use the virtual office membership, yes, it's really good since our staff are quite spread out and can't make it to a physical office every day, but we're exploring taking advantage of the centre's meeting room services soon.
What are the next steps for your business? Do you have a 5 year plan?
Yeah, so we're looking the grow the team and build on the alliances we've got in place, making more of what we have already, and Mansfield Innovation Centre is a key part of that: running events, being more prominent in the community, and being able to help more local businesses.
That's it for my questions, have you got anything else you'd like to add?
Everything we've done here at Mansfield so far has been great: we've discussed our plans with David, about what we'd like to achieve, and he's been great with facilitating our ideas, he's not pushed what he wants to do but he's not let us be pushed under the rug. He's been very open with our ideas and we really value his help in growing our business.
More Case Studies
November 22nd 2023
Mansfield Innovation Centre completes refurbishment
On Tuesday 21st November 2023, we welcomed customers and partners to celebrate the completion of our refurbishment and rebranding project after 9 months of work.
November 17th 2023
Getting to know 3D Lasertec
We got the opportunity to speak with MD of our longest occupying customer 3D Lasertec, Wayne Kilford, about his business, as well as their history at Mansfield Innovation Centre.
October 27th 2023
5 minutes with Staff for Education
Recently we have had the opportunity to talk with Louise Hamby, Managing Director of our new family member, Staff for Education. We discussed with them their business and their experience at Mansfield Innovation Centre.